Contact Details

Our Address
Abbey Parks
Parks Farm,
East Heckington,
Boston, Lincs
PE20 3QG
Contact
Email: produce@abbeyparks.co.uk
Call Us: +44 1205 820 722

Asparagus Crowns
£1.25 each (including postage)
If you wish to order and pay later, please email us with your order using our contact page here.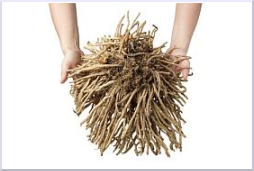 Abbey Parks Produce supplies and delivers fresh produce to businesses in Lincolnshire and Nottingham on a daily basis. There is a wholesale unit in East Heckington and one in Nottingham. All of our customers are offered a personal service and we are always available to help.

We supply restaurants, hotels, pubs, schools, nursing homes, B&Bs and even prisons. Our telephone is manned form 8.00p.m. until midnight and from 6.00a.m. until midday for orders for delivery the next day. Outside of this time, there is a 24hour answerphone and messages are checked frequently. Telephone 01205 820722

Whether you require our freshly cut asparagus during asparagus season, fresh herbs, fruit & veg, eggs & dairy produce or bread & cheese from the wide selection in the Deli, Abbey Parks aims to provide a service that is second to none. Of course, if our customers prefer to come to collect, they will be greeted with a warm welcome and the order will be ready and waiting.

If you would like to know more about what we have to offer, please don't hesitate in contacting Harry or Paul on 01205 820722 or we are happy to have a meeting over a cup of coffee in the Bistro (on us of course).